EZ Rider

Descriptions

Bought for:
$175,000
Sold for:
$105,000
Painted for:
$26,250

Other attributes
The EZ Rider is a motorcycle that is available for purchase at level 33 in the Motorcycles category and one of three vehicles to be released on April, 4th, 2013.
Painting
It is noticeably paint-able on the Blue Parts except for the silver/steel areas such as the handlebars and pedals.
Trivia
One of the first two motorcycles to be released
Was planned to have no driver on it from the date it was made in December and changed later to have a driver after the Zonday Tricolore became one of the first NitroType cars to make use of a Driver.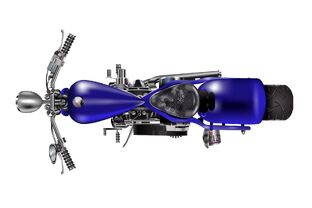 Ad blocker interference detected!
Wikia is a free-to-use site that makes money from advertising. We have a modified experience for viewers using ad blockers

Wikia is not accessible if you've made further modifications. Remove the custom ad blocker rule(s) and the page will load as expected.