Dom Vipper GST-R

Descriptions

Bought for:
$150,000
Sold for:
$90,000
Painted for:
$22,500

Other attributes

It is an achievement vehicle, which means you can't purchase it at the dealership.
The Dom Vipper GST-R is an achievement car that is earned by completing the achievement "One Is Loneliest Number," which requires having only one car at level 30 or above. The Dom Vipper is a convertible with only a driver. The car itself is based Chrysler/Dodge Viper GTS-R . Currently, only about 3.6349% of the nitro type players have this achievement.
Skins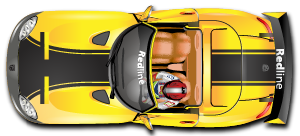 This is a Dom Vipper with a driver unlike previous versions and also more lighted unlike its 2D variants.
Painting
The Dom Vipper has a bright range of blendish colors to paint from.
Trivia
It is the only car you can get for having a limited number of cars at a certain point, besides The Macro.
Ad blocker interference detected!
Wikia is a free-to-use site that makes money from advertising. We have a modified experience for viewers using ad blockers

Wikia is not accessible if you've made further modifications. Remove the custom ad blocker rule(s) and the page will load as expected.