The Coolest of All of the Typing Knights; CTK
They are lead by there King: CoolKing-Лидер-ЧТК (Link to account here - http://www.nitrotype.com/racer/legoma )
They have competitions,player of the month, Team vs. Team competition.
Here is an is something cool to go with this cool team
They were the first team ever since team came out to have a Team vs. Team competition
It was Boom vs. CTK and CTK won it!  CTK won by 137 races
They are one of the elite Teams but you have to be at level 50 and must type higher than 40 to join these cool knights. But if you need me to lower the requirements for you to join then let me know and how low, but if I do this you must be active
What is the benefits of being on CTK
You could win Contest and Competitions
If you win those you could get money
The player of the month gets money some times
If you race on CTK, and get really active you have the chance win awards at the CTK awards (You will learn more at the bottom)
You will be on a active team
And much more
They need knights, but you need to apply to be come one ( http://www.nitrotype.com/team/CTK
And they also have a team site http://coolesttypingknightsctk.shivtr.com/
We also have a very cool team site, but there is benefits to being on the team site, you learn things early then member not on the site that way you are ready then the rest, plus it a way to bring your self close to your team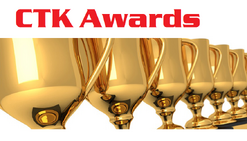 They will also have a CTK awards coming up on Dec 17, so you would what to join now if you what to a award.
So you may be like what will awards be and what are they for, well here is the answer
Awards will be for speed, activeness, and many more things
They are for the fun of it, but some awards are worth money
Like most active, fastest member, and more
Visit the Team site once you join and apply!
To learn more about the history of CTK go here http://nitro-type.wikia.com/wiki/Coolest_Nitrotype_Elite
Ad blocker interference detected!
Wikia is a free-to-use site that makes money from advertising. We have a modified experience for viewers using ad blockers

Wikia is not accessible if you've made further modifications. Remove the custom ad blocker rule(s) and the page will load as expected.